'Twas the night before ACFW and all through the home,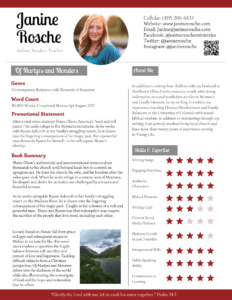 This new writer was stirring, so I started a poem.
My one-sheets and proposals are packed clean and crisp,
In hopes of garnering interest for my beloved manuscript.
The editors and agents lay snuggled in bed,
While taglines and pitches jumble up in my head.
Oh wait, should that be lie, or layed, or lain?
Oh, Lord, is this dream of mine truly insane?
When out there on twitter, arose such a chatter,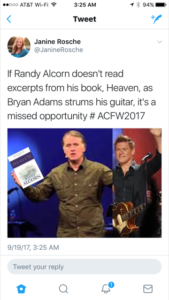 "Only big platforms and subscriber numbers matter!"
So quick to my laptop, I hastily post,
Some clickbait, a meme, a Randy Alcorn joke.
I quickly delete; I must maintain tact.
My story reads good! I can rest within that.
Well! I meant Well! Now I can barely speak!
At my sit-down, Steve Laube will think me a freak!
Be courageous, the Lord says, I have given you a gift.
I snort, "Can you throw in a contract with it?
I'm so sorry, Lord, for giving you a mouthful.
I'll be brave like Michael Hosea in a brothel."
Oh, no, she didn't. Why, yes, yes I did.
Have I told you my story is like Redeeming Love's kid?
It's as good as Narnia, or Harry Potter, Book 7.
Except all my characters are focused on Heaven.
Don't compare to classics! What on earth do you mean?
My romance is clearly as good as Karen King…sbury.
No, I am kidding. I'm not even close.
But p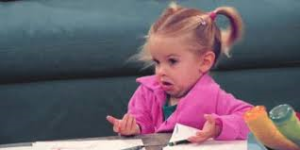 erhaps they will see my potential for growth.
But I digress, my mind frets once again.
What if my story has way too much sin?
A handhold, a kiss, a midnight embrace?
My mom will be reading; keep it all in good taste!
And what of my father, looking down from above?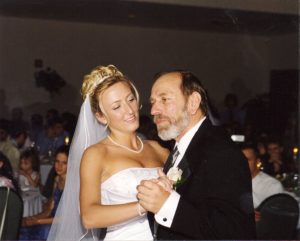 Would he be proud of my work on this craft we both love?
I think, yes, of course; proud he would be.
But he was always much braver, more skillful than me.
He'd hand me the book, by James Scott Bell,
The one he passed down after he took very ill.
"You've revised and self-edited," he would calmly say.
"Now go out and give them your best on this day."
So, I lay my head down, my faith reassured.
I will confidently knock and let God open the door.
And if he should not, I will still be okay,
I will just camp in the hallway and await a new day.
I hope you enjoyed my little poem and if not, my fiction stories are completely free of bad poetry! Please pray for my time at the ACFW conference this week! Pray for encouragement and wisdom in my journey. Please pray for the nearness of God. Sometimes I feel like Jehoshaphat in 2 Chronicles 20:1-30. The battle is all around me and I don't know what to do, so I will choose to worship him.  At the end of the day, whether I am any closer to my dreams or not, I will still board the plane as a child of God, knit together to do ministry to his people in one way or another!
Are you attending the conference? If so, let's connect! Also, how can I be praying for you?