This past weekend I joined several hundred writers of Christian fiction in Dallas for my first of many writers' conferences. It opened my eyes to a foreign world, like a curious child in a Speculative novel. I had no clue how truly ignorant I am in the ways of writing! In this post I highlight some of the more-or-less serious lessons I learned.
1. Oh, THAT'S what Speculative means.
There were so many industry terms that I merely heard in passing blogs and social media posts. Speculative. Voice. ARCs. Acquisitions. Slush Pile. (Apparently, that last one is where my first story's proposals live. It has set up camp and is entertaining everyone with mediocre guitar melodies around the fire.) Luckily, everyone at the conference was so encouraging to the first-timers and welcomed all the questions we asked!
2. The Gaylord Texan is larger than life, but established industry insiders are not.
Everything is bigger in Texas, I've heard and it is true. The lanterns on the wall were seriously as tall as a human! However, my experience speaking with best-selling authors, powerful agents, and wise editors taught me that there is an inviting humility they bring to a writer's conference. Brandilyn Collins prayed over my career, my life, and even my family with me. Becky Wade listened to me fangirl all about her book that I had stayed up late the night before to finish (True to You, check it out). Rachel Hauck led us in worship. Tamela Hancock Murray complimented my shoes, as blister-inducing as they may be. Cara Putman went on an hour long walk with me, bringing along her knowledge, experience and encouragement. Eddie the Keyboardist even took a selfie with me and sent it to his friend, MC Hammer. (His 2 Legit 2 Quit tour was my first concert experience at 12 years old, setting up high expectations that no band has been able to meet since.)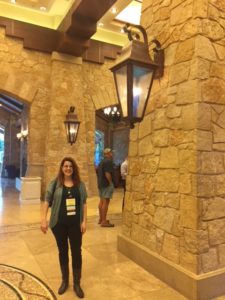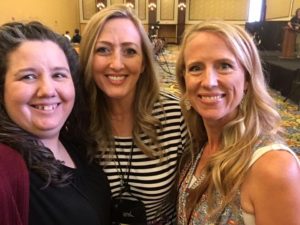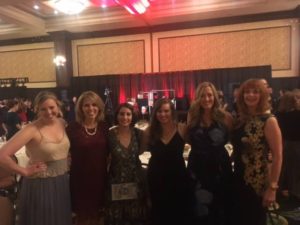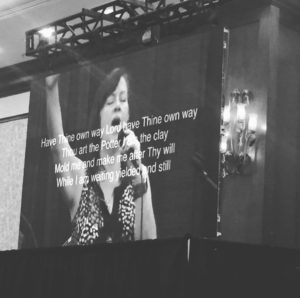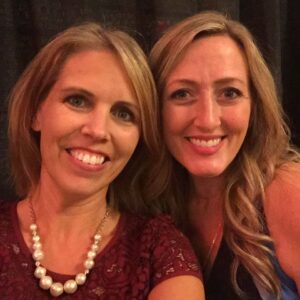 3. Lasting friendships get their start at IN 'N OUT Burger
Friday night, a group of writers invaded the west coast chain, for dinner. Life stories and testimonies mixed with pitches and book summaries as a group of strangers found commonalities despite our different ages, appearances, backgrounds, and genres. In very little time, advice and encouragement moved beyond titles and platform-building to work-life balance and transracial adoption (Thanks, Joy!).
I can't begin to express the joy I feel towards the writing friends I've made. Here's to the Candy Bar Pact!
4. Getting face time with an agent is very similar to stealing one-on-one time with the Bachelor before the Rose Ceremony.
"Hey, can I steal you for a minute?" If you are a part of Bachelor Nation, you know what I mean. It's a desperate move– a plea to be noticed, remembered, or validated. It is a strange phenomenon and if I'm honest, it makes my skin crawl a bit. Now, I'm no stranger to self-promotion. If there is a stage, I am probably on it, doing jazz hands and kindergarten-level cartwheels. However, my number one insecurity is being a burden to others. So, while I showed some restraint, such as not slipping a business card under Jessica Kirkland's breakfast plate, following Denise Hunter into the ladies' room, or hopping in the back of Steve Laube's car, I awkwardly fumbled through conversation opportunities, emails, and friend requests both during and after. May I just say how incredibly gracious and understanding everyone has been? Thanks for that.
5. Rejection doesn't have to be painful.
As a senior in high school, I summoned all the courage I had seen in movies and asked out a boy on whom I had a huge crush. He told me that while he thought I was beautiful, sweet and fun to be around, he was in a pretty good relationship (that I didn't know about!). I immediately called my friend and squealed about what I had done. "Did he say yes?" she asked, feeding off my excitement. "No, but he said I was beautiful, sweet and fun!" (No worries…he is now a priest and I am married to a wonderful man who, likewise, finds me beautiful, sweet and fun. it worked out.)
This weekend, I walked away from an agent meeting with my botched, marked up proposal in hand and a new title and direction for my novel. I also received advice for when I'm "on the radio someday." My manuscript lost its first two chapters under a mentor's pen, but I was told that it has potential. An editor told me to cut another manuscript in half and delete almost every plot point, but then encouraged me to submit it to her when I was done. For every rainstorm, there was a rainbow. For every arrow, there was an embrace. In ACFW 2017 terms, for every pickled onion, there was a layered mousse wrapped in a chocolate cylinder.
6. I am on my own character arc.
It isn't just my forsaken pastor and widowed waitress that are undergoing transformation. Like my characters, I am on a journey of hardship, perseverance and growth. Like I learned from James Scott Bell, every well-written character has a mirror moment, or moment of self-reflection where they can turn back, stand still or move forward. The Lord wrote my character before I was knit together in my mother's womb. He gifted me with certain talents and is now showing me a myriad of ways to hone those for his glory, not mine. My mirror moment occurred in the hours after the conference ended. I stepped into the shower, swearing off writing completely, and allowed the searing water to strip clean the dream of publishing a novel. Then afterwards, I stood in front of the unflattering lights of the hotel bathroom, raw and undone, but with the main plot points of new story swirling in my head. I'm moving forward.
If we met at the conference and have not connected, please reach out to me, via this blog, email Janine@janinerosche.com, my personal facebook page, or my author facebook page! If you are interested in writing or attending a writing conference, I invite you to ask questions! If I don't know the answer, I can find someone who does!
Thanks for reading! May God bless you!
Janine Rosche