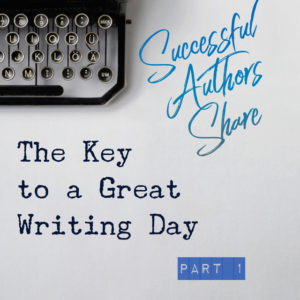 I recently reached out to several of my favorite authors to ask the question on every aspiring author's mind. What's the secret? What's the key to sitting down and filling a page with inspired words? Here is what I learned.
Denise Hunter
"During the 20 years I've been writing, I've kept all kinds of schedules. In the beginning my boys were little so I wrote during their nap times–sometimes only 1 page a day. As they went off to school I was able to devote larger blocks of time to writing. Summers were always a challenge, and I often snatched writing time in the car during baseball or football practice. These days my boys are grown, and I'm able to devote mornings and early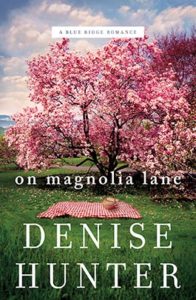 afternoons to writing. Different seasons of life require different schedules, but I've been blessed to have publishers that work with me, whatever the season."
Denise Hunter is the internationally published bestselling author of 30 contemporary romances. In 2016 two of Denise's novels, The Convenient Groom and A December Bride, aired as Hallmark Original movies. When Denise isn't orchestrating love on the written page, she enjoys traveling with her family, playing drums, and reading as much as humanly possible. After raising 3 boys in Indiana, she and her husband are rapidly approaching an empty nest.
Check out Denise's website by clicking here!
Bethany Turner
"My typical day varies, depending upon where I am in the publishing process, but when I'm facing a deadline, it looks something like this: I'm up at 6am, drinking coffee and spending time with God. By 7am, I'm dressed and ready to go for the day, and probably working on my second cup of coffee. I spend a little time working on blogs, social media posts, or whatever marketing-type thing I have coming up, and then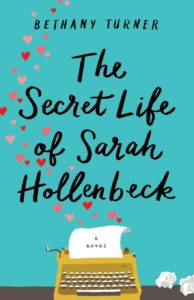 I'm off to work. I work (in church administration) from approximately 8am to 6pm, come home, spend dinner and some evening time with the family, and then hide myself away to write until I can no longer keep my eyes open (or until what I write no longer makes sense…whichever comes first). Monday is my day off from the church office, so on Mondays I write for 8-12 hours. (Please note: If school is in session, bump everything up an hour, insert breakfasts, backpack prep, transportation, and at least one more cup of coffee.)"
Bethany Turner is the award-winning author of The Secret Life of Sarah Hollenbeck, and the upcoming Wooing Cadie McCaffrey. Learn more at  www.seebethanywrite.com.
Toni Shiloh
"My day is like any typical stay-at-home mom's except for a slight twist. While my kids are at school learning, I'm at home creating fictional worlds by the grace of God. Once I started treating my writing like a job (i.e. showing up in front of my laptop Monday thru Friday, and writing at least two hours), the words have shown up every time I sit down. Granted, sahm life can interrupt with sick kids, holidays, and vacations, but those days are an excuse for me to unplug and pour into my children. And it's incentive to make my normal days be more productive for when life happens."
Toni Shiloh is a wife, mom, and Christian contemporary romance author. You can find her at http://tonishiloh.wordpress.com
Joanna Davidson Politano
"I always wake up before my kids, because that's the only way I can handle the day well. I spend time with God in the quiet morning, which creates the well of God's presence that I draw from during the rest of the day, then I write if there's time. When my kids wake up, I drop my author hat and dive into adventures, creative play, and tree climbing. We soak up sunshine and have lots of fun, my heart exploding every time I look at their little faces, then I put them down for a nap in the afternoon and channel all that creativity and sense of adventure into my story.
I have a running conversation going with God, especially when I write, and I get a thrill out of fitting pieces of the story together like a puzzle that gets closer and closer to the full picture every day. I steep myself in Victorian England and the struggles of these characters I've grown to love, then I am pulled back to reality when my kids wake up and I am Mom again.
It's a very busy life with few spare minutes, but it's wonderful—my time is divided between two things I love very dearly, and both are draining and life giving at the same time.
You know, the only "secrets to success" I can offer are two things: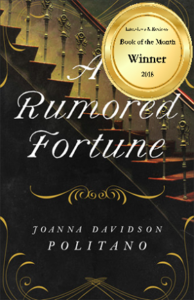 The well of God's presence created at the start of each day

Enjoy life immensely—enjoy the experience, the privilege of writing and dipping into your story world, then enjoy living life with real people and delight in those around you."
Joanna Davidson Politano is the award-winning author of Lady Jayne Disappears and A Rumored Fortune. She is the work-from-home mom of two fun and adventurous littles and will soon be homeschooling. She married her hero, Vince, her love and polar opposite. She lives in a little house in the woods near Lake Michigan. Find out more about her writing at https://jdpstories.com/
In part 2, we learn the secrets of Becky Wade, Melissa Tagg, Jake McCandless and Pepper Basham! Click here to learn more!
Check back here tomorrow to learn how more of our favorite authors find success in their writing sessions!
If you haven't, be sure to sign up for my newsletter below. You'll receive one quarterly email with important news, fun extras, and automatic entry into my giveaway of a $50 Amazon gift card! Next drawing is September 1st!