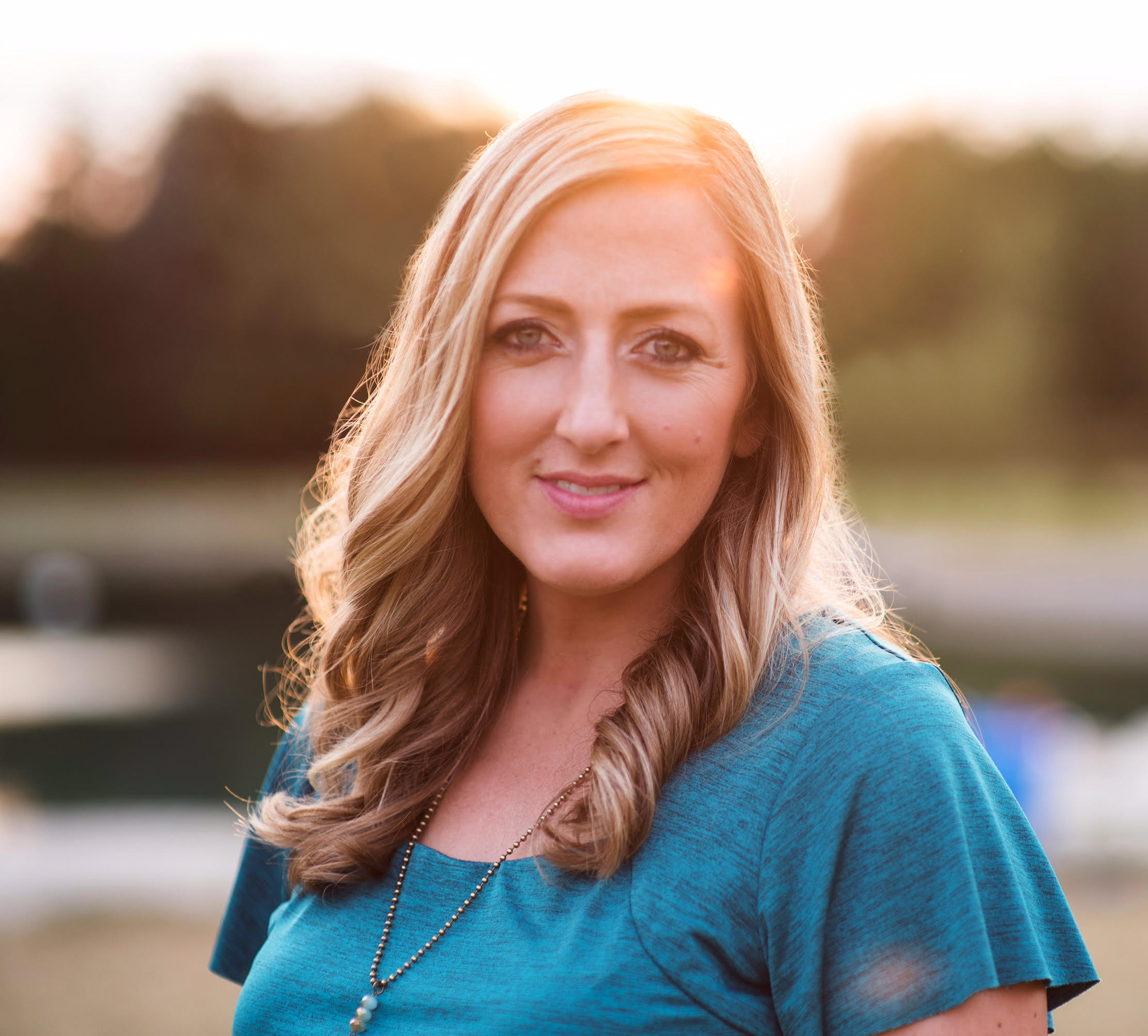 Events
Listed below are the virtual and in-person events coming up in the 2020 calendar. I'd love to see you there! 
If you are interested in booking a speaking engagement, book signing, teaching opportunity, radio or print interview, podcast, or guest blog, please email me at [email protected].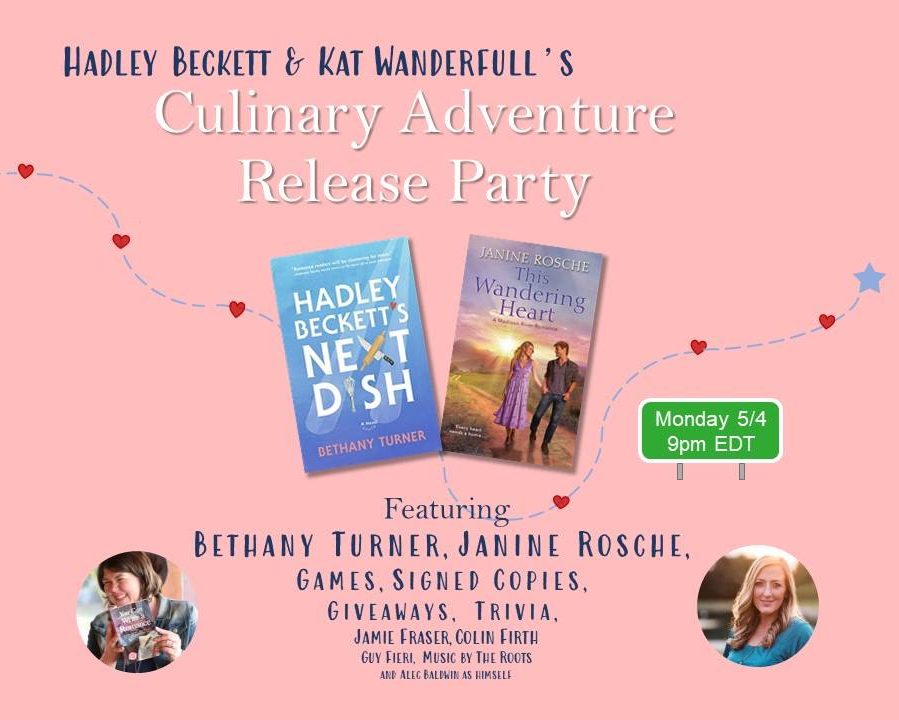 Hadley Beckett and Kat Wanderfull's Culinary Adventure Release Party
MONDAY, MAY 4, 2020 at 9:00PM EDT on Facebook Live
To celebrate the release of Bethany Turner's new rom-com HADLEY BECKETT'S NEXT DISH and Janine Rosche's debut rom-dram THIS WANDERING HEART, you're invited to a special Facebook Live event. Bethany's Hadley is a world-famous chef, while Janine's Kat is a world-traveling blogger, so what better way is there to celebrate these two heroines than by going on a culinary adventure?

Readers are invited to send recipes from their town/region for Bethany and Janine to try on a literary, culinary road trip not to be missed. There will also be games, trivia, inevitable references to While You Were Sleeping, and giveaways including signed copies of books.

And of course Hadley and Kat's heroes, Max and Robbie, will get their time in the spotlight!
NOTE: This is a virtual event that will take place on Bethany Turner's Facebook Author Page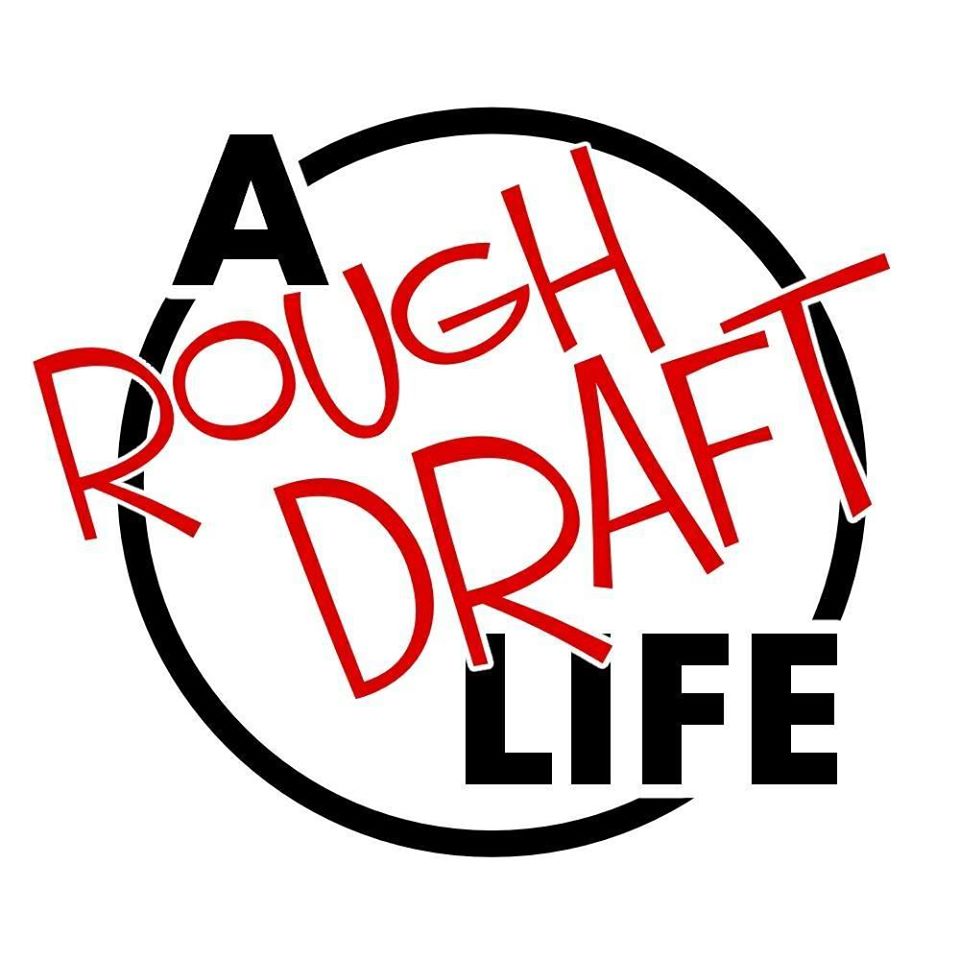 A Rough Draft Life Podcast with Guest Janine Rosche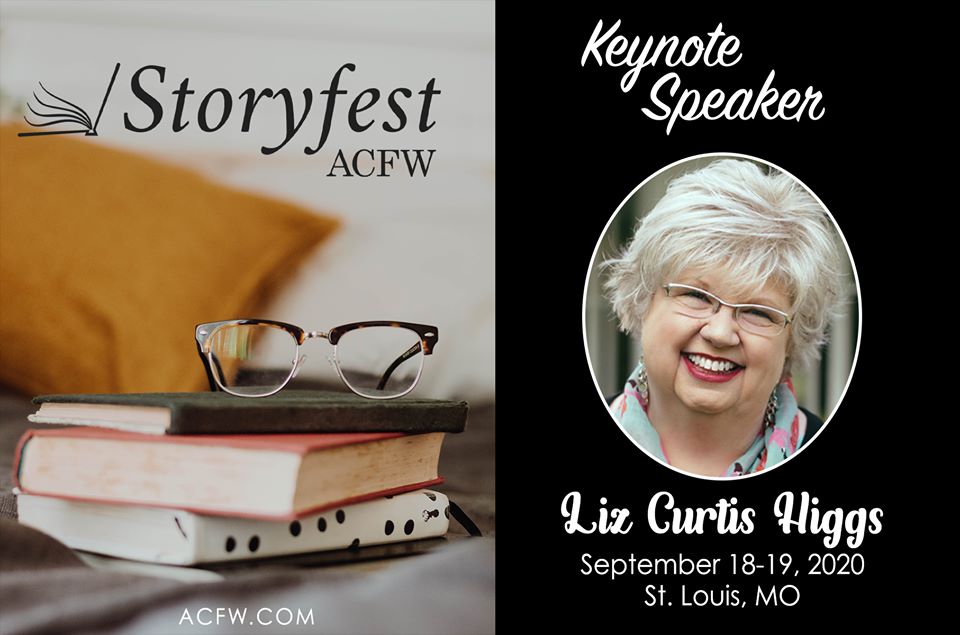 2020 ACFW Storyfest
SEPTEMBER 18-19, 2020 at the Hyatt Regency at the Arch in St. Louis
I will be appearing with more than fifty other Christian novelists at the 2020 ACFW Storyfest! Come be part of our inaugural year of hosting ACFW Storyfest (formerly the Christian Fiction Readers Retreat). It all takes place Friday-Saturday, September 18-19 at the Hyatt Regency at the Arch in St. Louis, Missouri.
The price of $199 (plus $15 non-refundable processing fee) includes a Meet & Greet with Christian Fiction authors on Friday evening, and an all day Saturday session including book signings, free books, free swag, interactive games and fun with authors, informative panels, prizes and more. Saturday breakfast and lunch are included, with author-hosted tables. We'll also get to listen to keynote speaker, Liz Curtis Higgs.
You may also purchase an add-on Gala ticket ($140) which will allow you, the reader, exclusive access to ACFW's annual awards gala celebrating the best in Christian Fiction through our Carol Awards (published in the previous calendar year), Genesis Awards (as yet unpublished, writers to watch for), and other honors, including the 2020 ACFW Lifetime Achievement Award.
You'll get $20 off the cost of the event by entering the code JROSC into the coupon code.
I hope to see you there!