With Every Memory
Janine Rosche
Now Available
Is the Life She Can't Remember One She'd Rather Forget?
One year after her family was in a tragic car accident that killed her teenage son, Lori Mendenhall returns home with a traumatic brain injury that has stolen the last eight years of memories from her. She is shocked to find that the life she was leading before the accident is unrecognizable. Her once-loving husband, Michael, is a distant workaholic she isn't sure she can trust and her once-bubbly daughter, Avery, has spent the last year hidden away in her room.
For Avery, life stopped when she lost her twin. Now, if she wants to graduate high school, she'll have to accept help from Xander Dixon, her brother's best friend and the boy who relentlessly teased her for years. And if Lori wants to reconnect with her husband, she'll have to grapple with information her brain is trying to keep secret. With every memory that returns, she can't help but wonder if the life she can't remember is one she'd rather forget.
Dreams in Toyland: A Mistletoe Square Novella
Janine Rosche
Toy shop owner Peyton Hammond knows a secret that could take down online giant Kiljoy Toyz and its owner, Joey Kiljoy. After the two adversaries spend Christmas Eve delivering gifts for charity, will the sun rise on newfound love, or will prejudice and lost dreams keep hope in the dark?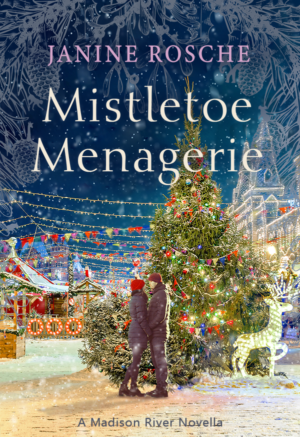 Mistletoe Menagerie
A Madison River Romance Prequel
Is one whimsical night enough to turn sorrow into a lifetime of hope?
On Christmas Eve, Sage Matthews races through the city zoo, desperate to honor the tradition she shared with her deceased mother. Yet a simple train ride beneath twinkling lights isn't enough to quell the ache in her heart for the kind of Christmas she used to know. As she grieves, the last person she expects to see at the helm of the zoo festivities is her childhood crush.
Growing up, Luke Tennison never had any Christmas traditions, let alone a family to share them with. Now, as the assistant general director at the zoo and a widower, he counts down the days until the strings of lights dim and the tinsel disappears. When he approves a last-minute request for the zoo to host children from a foster home on Christmas morning, he asks Sage for help, in hopes it may bring a smile not only to the kids, but to the once-joyful girl he used to know.
Together Sage and Luke spend the midnight hours wandering through the sleeping zoo and preparing a magical and merry menagerie that the children will never forget. But with heavy snowfall threatening to close the roads, they'll need a miracle, or all their efforts will be for naught.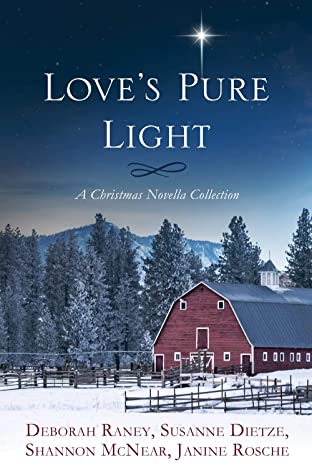 Love's Pure Light
A Christmas Novella Collection
Deborah Raney, Susanne Dietze, Shannon McNear, Janine Rosche
Be transported to unique time periods as you follow a treasured family nativity set through four generations of the Shepherd family.