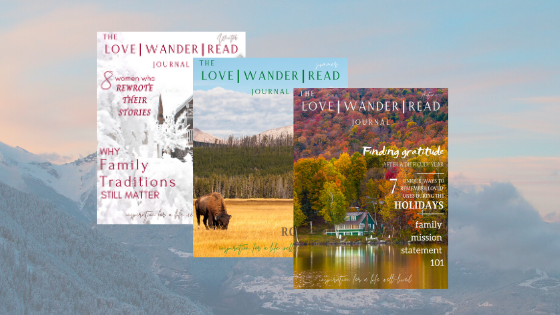 The LOVE | WANDER | READ Journal
This digital publication from Janine Rosche currently releases four editions annually and aims to provide inspiration for a life well-lived. Enjoy articles about family, relationships, home, faith, travel, novels, cinema, as well as positive human interest stories.
The magazine is completely free to those in the LOVE | WANDER | READ community. Subscribe below!